School Drives & Experiences
15,786
Volunteer Hours Provided by the Community
352
Volunteers serving the community
408K
Value of volunteer service hours
861
Families Received Gifts through Christmas Connections
There are many ways to get involved; from kindergarten through college, from services hours to service projects.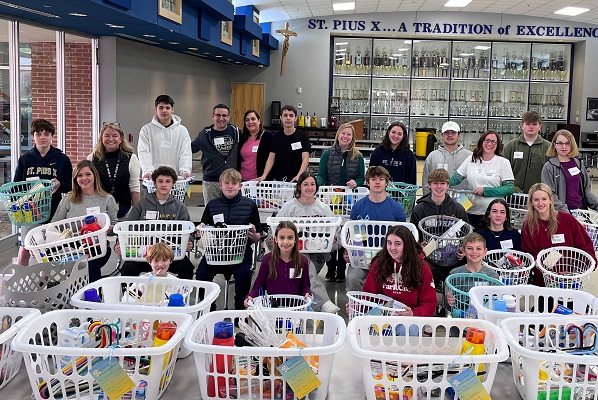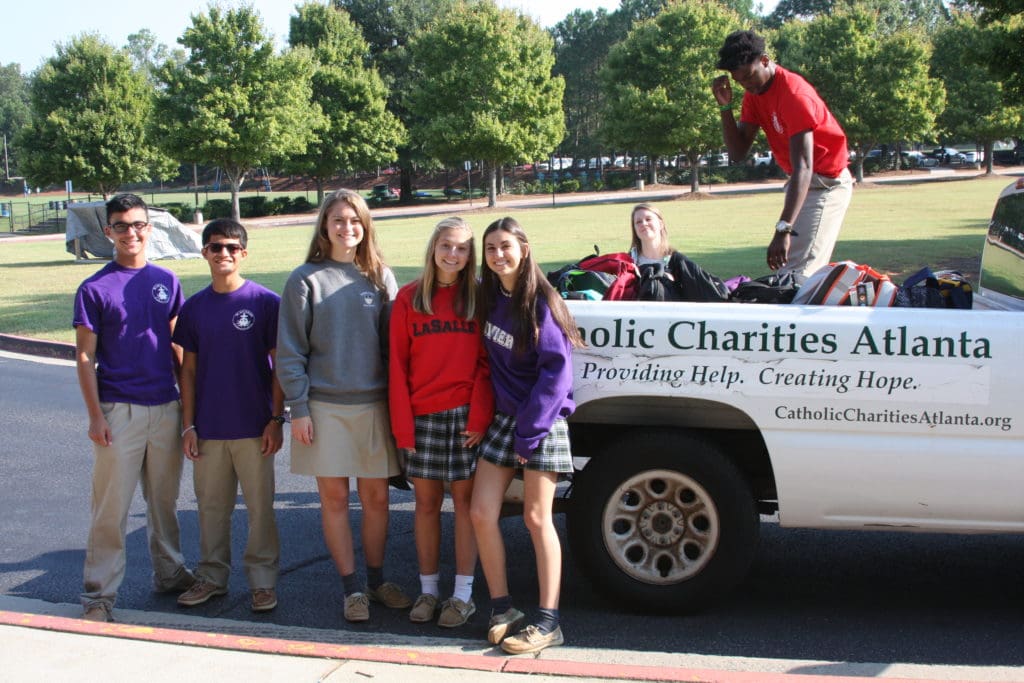 Host a Drive
Check out CCAs list of needs…
Take a look at CCA's list of needed items, then pick one or two to collect.  (please note: we kindly ask that all items are new)
Get the word out…
Contact family, coworkers, small group members, classmates to let them know you are collecting for CCA!
Collect the items….
Get all of the donated items together in one location.
Contact CCA…
Email Christie Crane at ccrane@ccatlanta.org to coordinate a drop-off.
Experiences
We believe that educating and connecting with our greater community is an integral part of our mission.  We have several opportunities available for both primary and secondary schools that can be tailored to your needs and schedule:
Catholic Charities Atlanta 101 Presentation
A comprehensive overview of CCA's mission, services, and clients that also touches on Catholic Social Teaching and the importance of serving others.
Refugee 101 Presentation and Q&A
An educational presentation all about refugees: who they are, what their journey looks like, and the process of resettling in a new country. This presentation includes a Q&A with a staff member from our Refugee Resettlement program. .
Service Hours for Groups/Students
We can provide service hours for students or classes that must complete service hour requirements.  There are many different ways of helping CCA while also helping students learn about "being of service to others".
Ways to get your Students Involved:
Internships
We offer limited unpaid summer internships for students to volunteer with our agency. Based on their interest and our need, they might work with our marketing team, in volunteer outreach, with events or in one of our program service areas.
Service Hours
Service Learning through In-Kind Donation Drives – From "Welcome Home" kits for our refugees and veterans to holiday meal kits for our young families and elderly clients, we have so many opportunities for your students to directly make a difference in the lives of our clients!
St. Thomas Aquinas Award
Nominate a Catholic School student Leader!
The St. Thomas Aquinas Award recognizes a student who embodies the true meaning of volunteerism and stewardship, serving as the hands and heart of Jesus. A student who has the willingness to serve, not because it is a competition, but because it is the right thing to do.  
Look within your school community and nominate a student. Nominations are due to Christie Crane by December 1st and the winner announced in early January. We will present the St. Thomas Aquinas Service award to the student at Catholic school that week.