42511
Hours of English Language Instruction
25
Number of languages our students speak
59
Students who completed class exceeded statewide results by 5%
591
Number of students helped this year
Helping to educate therefore giving the gift of self-sufficiency.
English Language Instruction
Catholic Charities Atlanta's English Language classes focus on assisting non-native English speakers master English as an educational and vocational tool.
Free classes are available to all adults. Classes are offered year-round in locations throughout the Atlanta area.
Email adulted@ccatlanta.org to get information on upcoming classes.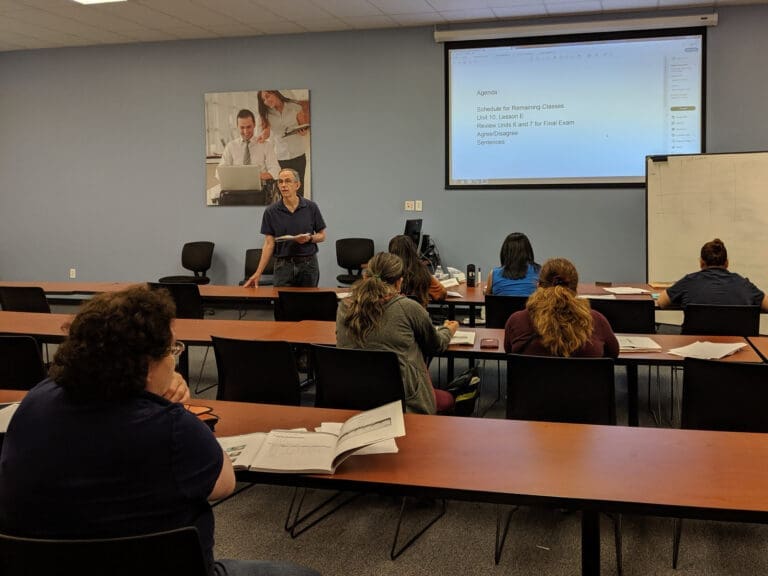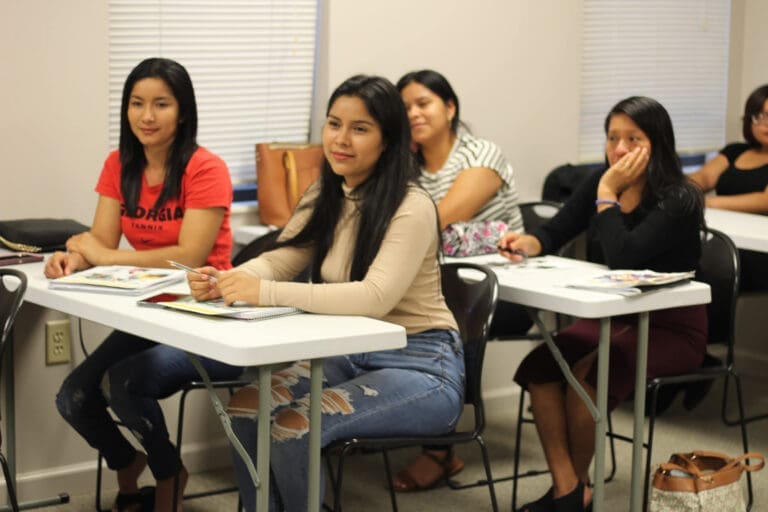 Citizenship classes are for adults who are ready to learn about and/or apply for US citizenship. Topics covered include the naturalization process, U.S. history and government, and the English vocabulary necessary for the citizenship test/interview. Students need to have at least an intermediate level understanding of English to register.
Free classes are available to all adults. Click HERE to register for a class.
Catholic Charities Atlanta has a Career Services program that gives students enrolled in our ESL advanced classes help with their future career development through certifications and soft skills training.
Our program offers workshops to assist students with their career goals.
Resumes & Cover Letters
Interview Techniques & Tips Mock Interviews
Soft Skills Training for Interviewing and Employment
Job Fairs & Hiring Events
College & Career Readiness
Click HERE to receive more information.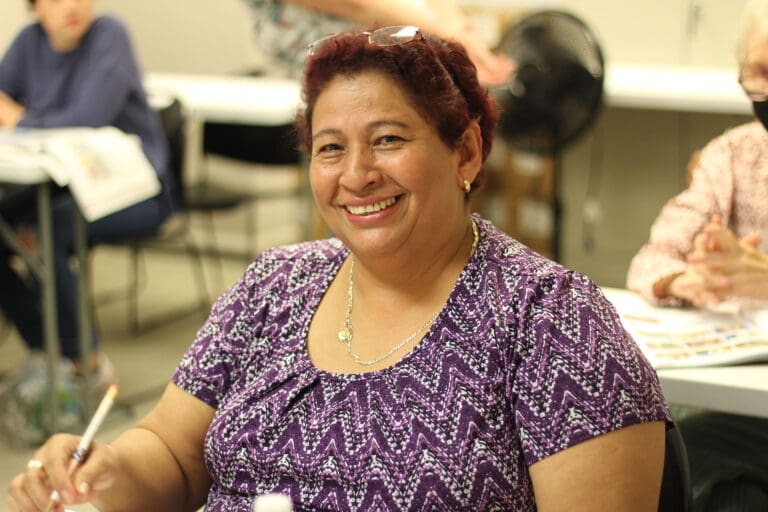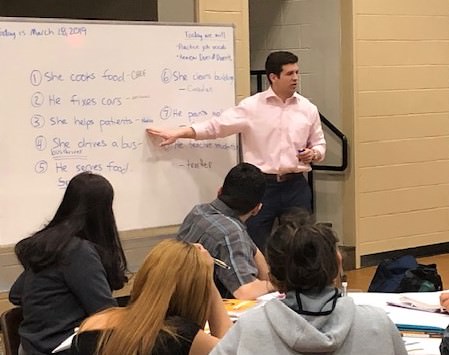 High School Equivalency (HSE)
Our program offers HSE consultations to counsel and guide enrolled students through the lengthy process of obtaining an HSE credential.
We partner with Technical College System of Georgia to enroll you in classes and the exam/test.
Currently, there are 3 ways to obtain an HSE credential in the state of Georgia.
GED | General Education Development Test
HiSET | | High School Equivalency Test
Career Plus HSE Test | Career Plus High l Equivalency
For more information about classes and seminars coming up CLICK HERE
"I take classes at Catholic Charities because I want to improve my English. I want to improve my speaking, my reading and my writing. This will help me out in my work and during my entire lifetime. Thank you.

Jacinto from Buford, Ga.